The competition has ended and results were published in the 2015 International Conference on Biometrics: 
Monaco, John V. and Perez, Gonzalo and Tappert, Charles C. and Bours, Patrick and Mondal, Soumik and Rajkumar, Sudalai and Morales, Aythami and Fierrez, Julian and Ortega-Garcia, Javier, "One-handed Keystroke Biometric Identification Competition," International Conference on Biometrics (ICB) 2015. [pdf]
Background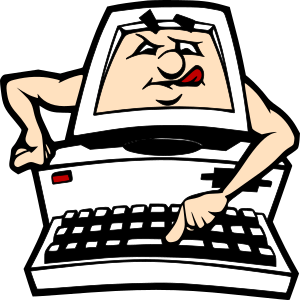 Keystroke biometrics is the act of identifying or verifying an individual based on typing patterns. This competition addresses the situation in which the typing behavior of a user is seriously handicapped during the testing phase of a biometric system. This situation may arise when a user has enrolled a normally-typed sample during the training phase and later is only able to type with one hand due to an injury or distraction during the testing phase. 
A robust keystroke biometric application needs to be able to handle this situation gracefully. Is it possible to identify a one-handed typing sample? Should the user be re-enrolled while typing with only one hand? Or is some other fallback mechanism needed to attempt the identification of the individual. The results of this competition will help to answer that question.
Python starter code is provided as a good place to start building a model. It can be downloaded from bitbucket. Download the dataset from the dataset page.

The dataset is very challenging. The benchmark score from the starter code (seen on the leaderboard page) shows classification accuracies of less than 5% for all conditions. This should be easy to beat, though, for reasons explained in the starter code.

Competition rules and prize
Participants can make up to one submission per day, up to the competition deadline. The leaderboard will be calculated on 50% of the data until the last day of the competition to avoid overfitting. A prize for the first place winner will be announced soon.
The winner of the One-handed Keystroke Biometric Identification Competition will receive a Futronic FS88 Fingerprint Scanner!
This fingerprint scanner has an API available for all major platforms (Windows, Mac, Linux, Android). Features include:
16.26 x 24.38mm scanning window

500 DPI image resolution

Live Finger Detection

2M USB cable

Dimensions: 66 x 66 x 29 mm
Weight: 150 gram
We will contact the winner after the competition has ended to arrange for prize delivery. The winner will also be asked to provide a short description of the methodology used. It is not a requirement to share any source code or executable.
To participate, you must enroll in the competition. 
On the login page, follow the directions to create a new account.
After activating your account with a valid email, go to the competition page
On the left-side navigation, expand the "Competition Administration" menu to find the "Enroll me in this Competition" link to self-enroll.
The competition is now over. Thanks to all who participated.
For more information on keystroke biometrics
We can also be found here:
Organizing committee
(Chair) Vinnie Monaco, Pace University (jmonaco at pace.edu)

Gonzalo Perez, Pace University and PCCC (gperez at pace.edu)

Dr. Charles Tappert, Pace University (ctappert at pace.edu)

Competition co-chairs:
Zhanan Sun

Raffaele Cappelli